Main Dish
---
Sweet and savory Caramelized Pork served on top of rice.
---
Caramelized Chicken
0 USD
Sweet and savory Caramelized Chicken served on top of rice.
---
Boneless chicken and potatoes simmered in a Thai style spicy coconut curry sauce. Served with white rice.
---
Soup
---
Aromatic chicken stock, rice noodles, cilantro, bean sprouts and basil.
---
Rice noodles, pork bone broth with coconut milk, curry, fresh veggies and herbs. This soup has it all and it's also Gluten and dairy free. *** contains peanuts and eggs.
---
Rolls
---
---
A Rochester favorite – Truck made meat hot sauce, Mac salad, tater tots and American cheese rolled up and deep fried! *** Award Winner in 2019***
---
Garfield aka Lasagna Roll
0 USD
Italian sausage, seasoned beef, special cheese blend rolled up and deep fried. Served with marinara dipping sauce.. aka Garfield the Lasagna Roll.
---
Buffalo chicken eggroll stuffed with shredded chicken, cheeses and special sauce.
---
Korean Cheesesteak Eggroll
0 USD
American cheese and thinly shaved steak marinated in sweet soy, ginger and garlic.
---
Nachos
---
Crab Rangoon Nachos
0 USD
Freshly fried wonton chips, smothered in a special blend of melted cheeses and crab. Topped with fresh jalapeños, scallions and sweet siracha. *** Featured on Spectrum news in 2018***
---
Fried wonton chips topped with pork bulgolgi, pickled kimchi and gochujang crema. Finished with scallions and sesame seeds. *** Try it in a rice bowl ***
---
Sandwich
---
Vietnamese sandwich stuffed with ham and pork. Smeared with chicken liver pâté and mayo. Finished with pickled veggies. cilantro and cucumber -add jalapeños at no extra cost.
---
Bubble Tea
---
***Add Popping Boba/Fruit Jellies for $1 Extra ***
---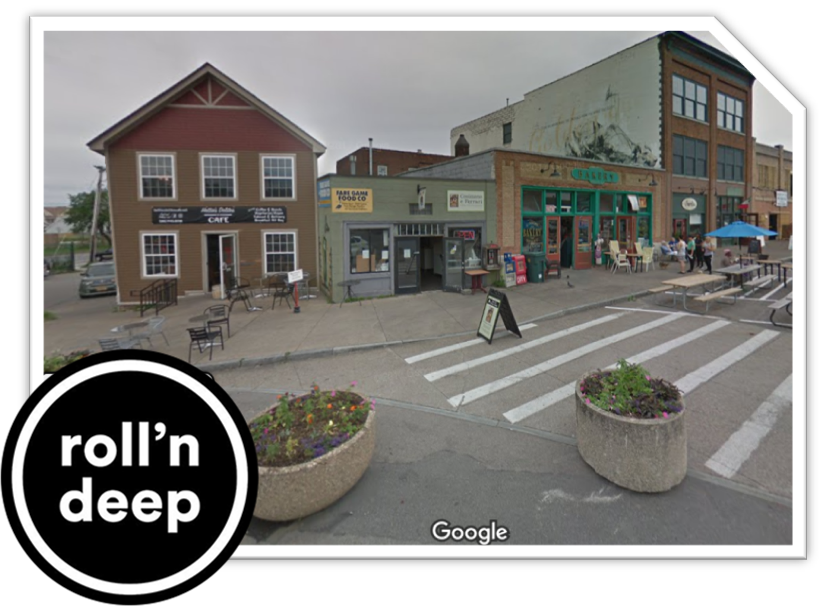 Visit Roll'n Deep's Restaurant